This site contains affiliate links to products. We may receive a commission for purchases made through these links.
Let's say you happen to come across a large sum of money and you need to figure out what you are going to do with it. You could have received a bonus at work, a tax return, or inherited some money. No matter which way you come about it, you need a plan to do something with it.
I'm going to give you 9 examples of things you can do with your money to get the most out of it and make it work for you. It's not always a good idea to go on a shopping binge, in the long run, you might regret that decision.
Spending your money wisely is proof that you have made it in the adulting world. One of the first steps to proving my independence as an adult was to create a budget that would help me manage my cash flow.
Being smart with your money no matter how you acquire it will take you far. Think about the long term, make a money goal, and go after it. Mine is to be debt-free and able to retire by age 55.
Recently, we sold my husband's truck and put $5000 in our account. This prompted us with some decisions that had to be made. What will we do with that extra cash? Here are the 9 things I came up with when trying to decide what to do with our extra cash.
1. Stick it in Savings
This option may not sound like the most appealing, but it could be one of the smartest. If 2020 has taught us anything, it would be to expect the unexpected.
We decided to stick the money we made from the sale of my husband's truck into savings just in case things get rough again. I work in the dental field and my job relies on schools staying open so the past year hasn't been ideal.
You never know what might come your way and it's good to be prepared. Even things as simple as the refrigerator going out could wreak financial havoc on any household. Things aren't cheap and it's nice when you can cover expenses that pop up unexpectedly.
2. Create Cash Flow
You could choose this option if it makes sense for your financial situation. This can be a great idea by making your money work for you. You could use sites like Prosper.com and become a private lender.
Prosper.com lets you diversify your portfolio with returns as high as 5.3%. The best part is you can start with an amount as small as $25.
In order to start investing, you have to be 18 years of age and reside in an eligible state (you can see the requirements in the help section). You then decide the amount you will invest and your money will get pooled with other investors to provide funding for personal loans.
There are possible risks. The borrower could default. There is a 3-4% default rate with prosper. To help keep your risks low, you can invest $25 in multiple loans instead of a large sum in one or two loans. Your chances of success are greater by putting small amounts into many different ones.
These types of investments are also not FDIC insured and are not liquid investments so be aware of these things before you proceed.
3. Pay Down Your Debts
If you want to make your lump sum of money work for you, you could pay down outstanding debts with it. This also creates cash flow because you are freeing up money that was being used to make monthly payments before.
I would recommend this if you have at least $1000 saved for emergencies in your savings account. Paying down debt, especially higher interest debts is never a bad idea. You could save yourself lots of money in the long run.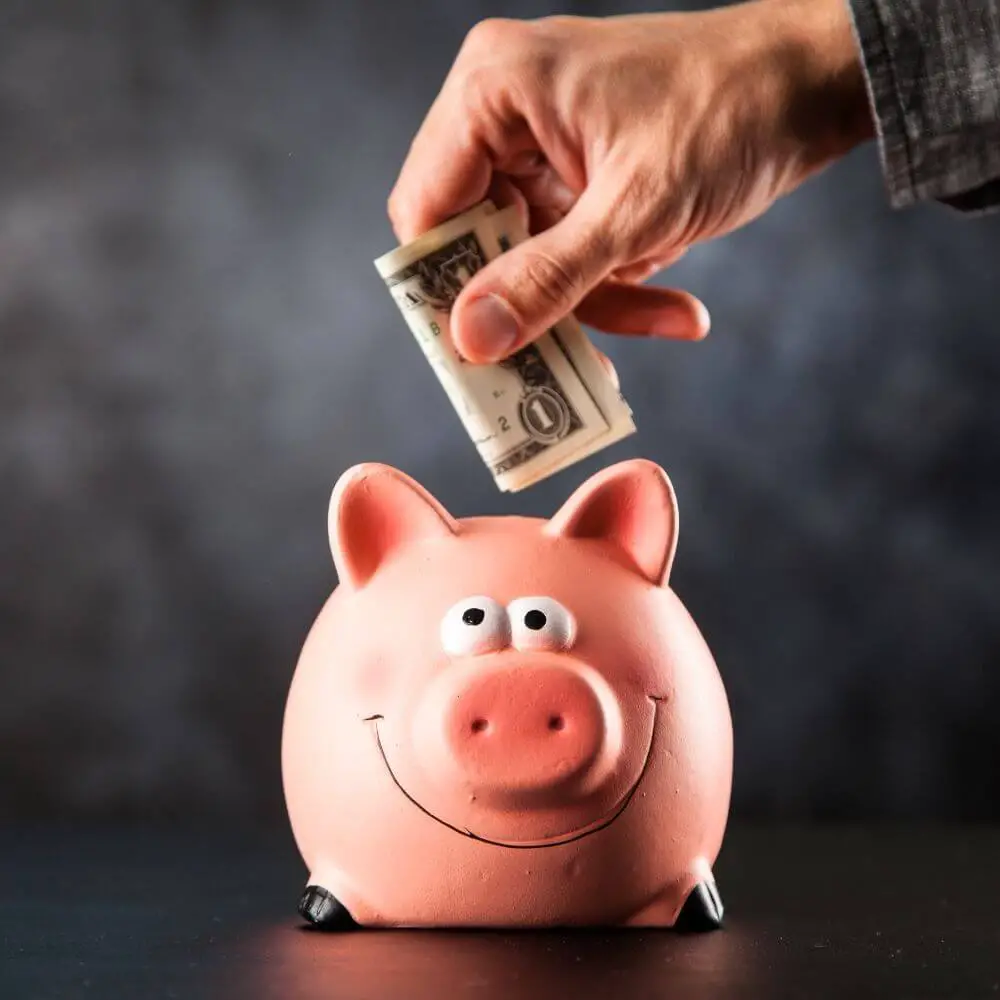 4. Invest
If you have boosted your savings account and are prepared for an emergency then you can take your lump sum and invest it. There are so many places you can do this that have the potential to pay off in the long run.
You can check out a free service called Smartvestor that can match you with local advisors or investment professionals to help you with making your investments.
One smart thing to invest in would be an IRA. You can start one with Charles Schwab. They have $0 fees and a $0 account minimum. It's a great platform for beginners because it's easy to navigate and has no fees.
Acorns.com is a great micro-investment platform that lets you invest spare change from your purchases. It rounds up and puts the "change" into a personalized stock portfolio. You can also make larger investments with it too.
If you want to dabble in stocks but don't want to put a bunch of money into each one, you can get an account with Public.com. The stocks are commission-free and you can own slices of anything. There are no account minimums and you can also earn free stock. Below, I added a screenshot of the growth I have had with my Public.com account.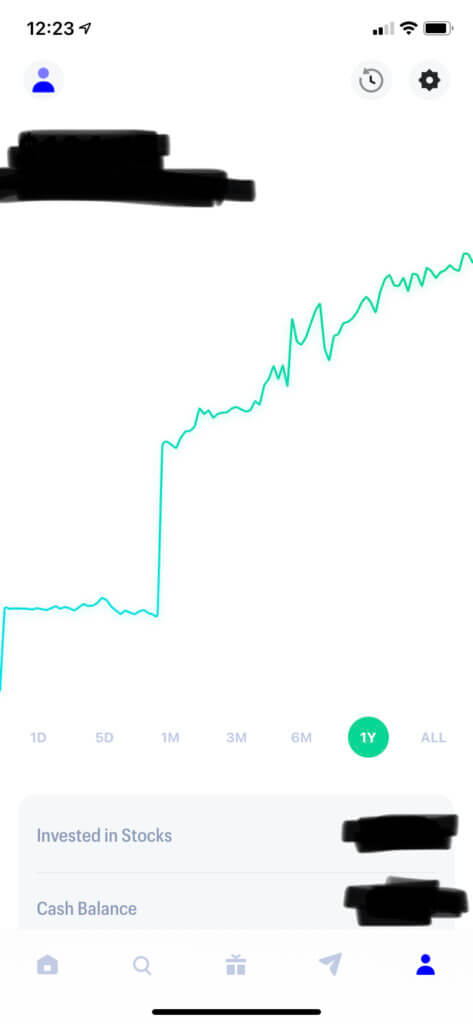 5. Make Home Improvements
Your home is an investment in itself so making necessary improvements can help with the value in the long run. It can increase your return on investment depending on which improvement you choose to do.
The best home improvement investments usually fix a structural issue or design flaw. Its been shown that window replacements, kitchen and bathroom upgrades, or the addition of a wooden deck can add the greatest return on investment regardless of where your home is located.
6. Put Money Into Retirement
It's never too early or too late to save for retirement. What better way to make a positive impact on your overall financial health than to put it into your retirement.
Most retirement investments have a yearly limit of what you are allowed to contribute but there is nothing wrong with making an additional contribution. Most contributions are tax-deductible, so that can be a win-win as well.
You can try Dave Ramsey's investment and retirement calculator to see how much difference you can make towards your end result.
7. Make an Extra Mortgage Payment
Making an extra principal payment towards your mortgage is a great thing to do with a large sum of money. This will ultimately reduce the amount of interest you will repay as well as decrease the time of repayment on your loan.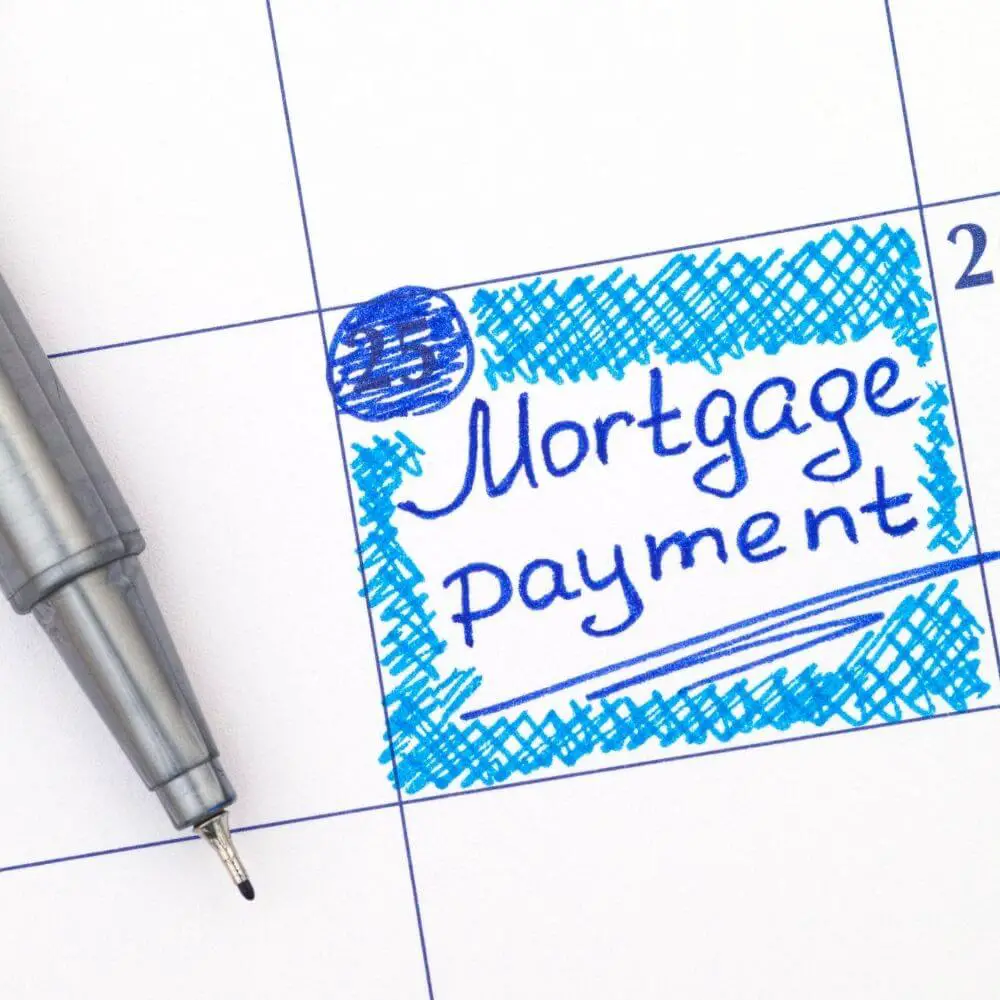 8. Start a Side Hustle
You can take some of your money and invest in a side hustle. If you pick the right side hustle, you could potentially gain some profitable passive income. I invested in a course from Pen & Posh that taught me how to use Adobe Illustrator to make digital designs for downloading.
I then created an Etsy account and I make passive income from my designs. I am a creative person by nature so this is something I love. I just create the design and Etsy delivers it for me, via email, after the customer pays. They also handle the taxes and other things for a very small fee. It's worth it in the long run and in just a few short months I have already made $700 passively.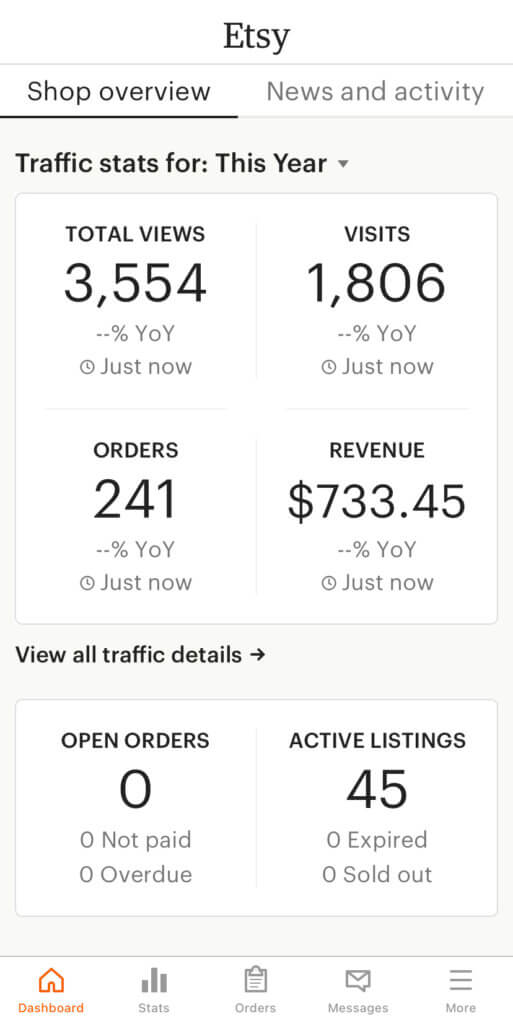 There are other side hustle ideas that you can choose from. Another one of my side hustles is blogging. This one requires a lot of work in the beginning but if you are willing to put in the time and you don't mind investing a little money now, it can pay off big in the long run.
side note: If you are interested in coffee, check out my coffee blog here.
9. Buy Yourself Something Nice
I wouldn't normally recommend this one, but if you already have all your financial ducks in a row it can be rewarding to get yourself something you have been waiting to buy.
Being financially disciplined can be hard and when you reach certain milestones, it's ok to reward yourself. Go ahead and splurge as long as it's responsible.
Sometimes this can help keep you motivated to continue on, especially when you reach certain goals.
Final Thoughts
Just remember that it's ok to take some time and think before you do anything with your lump sum. There is no need in rushing, you can research all your options before you decide what to do with your money.
We also did this with our tax return last year and it paid off that we kept it in savings. It allowed me to have a cushion during the pandemic when I wasn't working.
Being prepared financially will not hurt you and you can only gain in the long run. If you have any questions I can be emailed at thebudgethustle(at)gmail.com or you can leave a comment below.
I love sharing other ideas and would love to hear of something you did that I don't have listed above. Being able to help each other out is part of the big picture for my blog.