This site contains affiliate links to products. We may receive a commission for purchases made through these links.
Let me just tell you how much I love Poshmark. There is no easier way in this world to switch out your wardrobe than by using this app. I have sold countless things and used the money to buy myself something different. Sounds too good to be true, but it's not.
This might sound like something you want to try. In this post, I'm going to show you my proven methods to increase sales on Poshmark and get your wardrobe switched out faster.
Many people use Poshmark as a way to change out their closets without having to feel the guilt associated with buying stuff new. There are some full-time Poshers that have found a way to make a full-time income on the platform.
Poshmark currently has 70 million registered users and over 200 million items for sale. One sale is made every second in the US alone. They have so many brands that people pay top dollar for.
What is Poshmark
Poshmark is a social marketplace that provides an easy way for you to buy, sell and socialize. You can sell clothing, shoes, and accessories new or pre-owned. If you have things that are just hanging in your closet, list them for sale in 60 seconds or less.
Founded in 2011, the app makes it super easy to snap photos and list your items. You are fully protected with what's called Posh Protect. They will give you a full refund if the item doesn't match the description or if it never ships out. Other than that, all sales are final.
They have a refund policy as well. Poshmark doesn't release the payment to the seller until you accept the item. They give you 3 days to let them know If the item isn't correct. You just have to back up your claim with photos.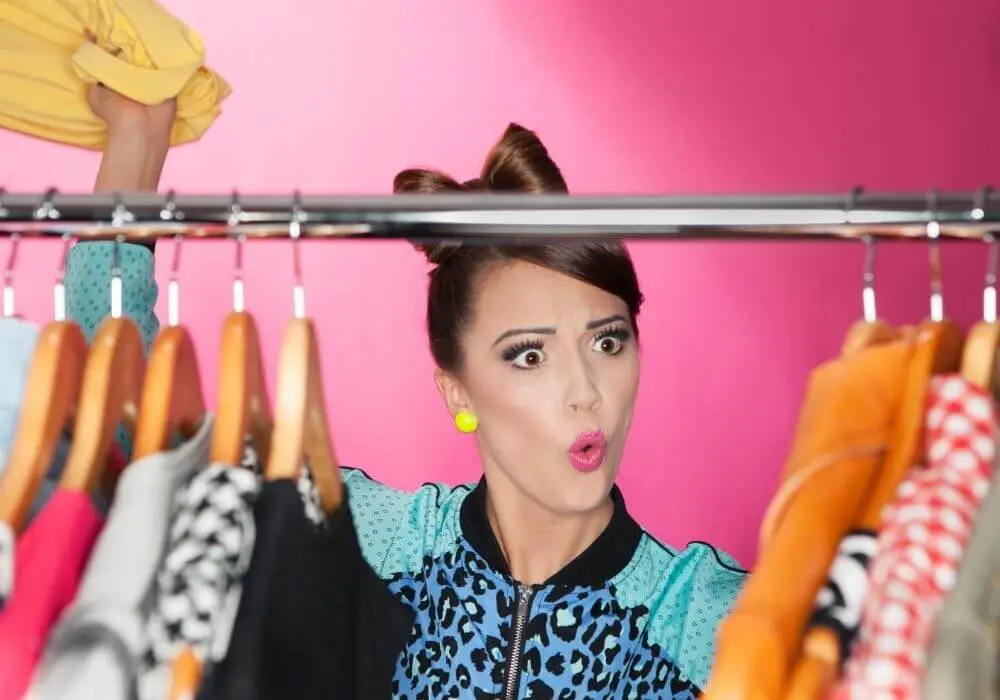 How to get started?
You simply need to:
Download the App
Get your Profile Set Up
Photograph Your Stuff
Write a Description
Check the boxes for category, size, color
Price your items
Click List
Share the fool out of it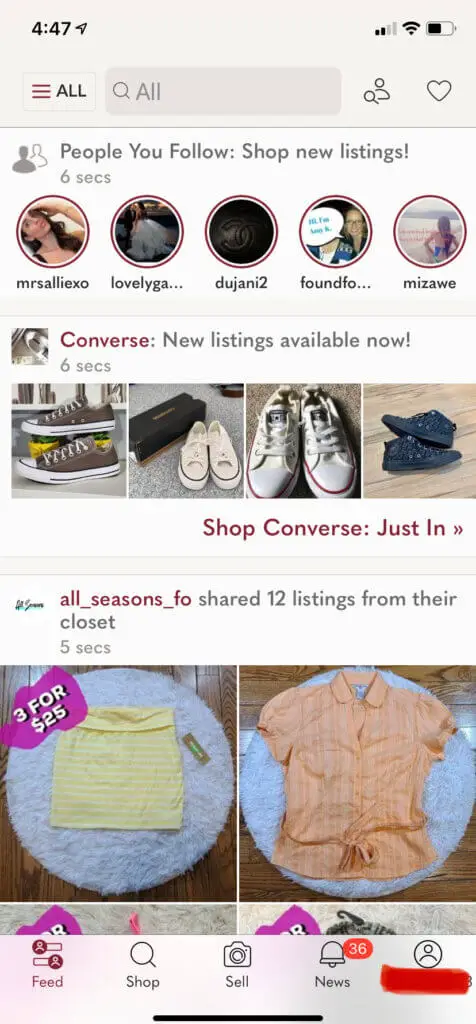 Success Tips
Be Truthful
It's so important to tell the truth about your item. When you are describing it in the listing, let people know of even the smallest stain or tear. Make sure you tell people so they don't find it when they receive it and leave you negative feedback.
You also want to make sure the measurements are included. I try to take photos with the measuring tape so people can see.
Take Excellent Pictures
The more pictures you take, the better. Be sure to show all the imperfections and get closeups of the details of the item.
Use natural lighting to get your item's best qualities. You can also use photo editing apps but I usually am able to do what I need in the Poshmark app itself.
They allow you to use 12 photos so go ahead and fill them right up. Take pictures of the tag, label, material, front, back, and even with the item tried on.
Giving buyers all the information will help them make a better decision about your item and it's less likely to get returned. It also keeps people from asking so many questions in the comments.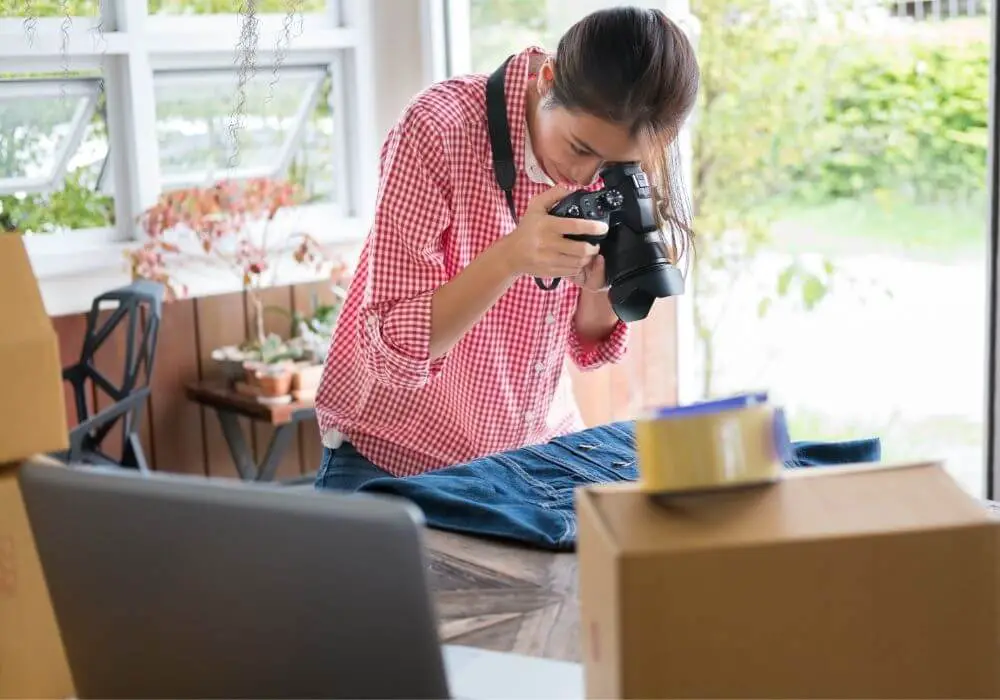 Use Keywords
If you don't know what keywords are, they are the words that are used to help you find things. For example: "women's Columbia jacket" or "boys denim jeans".
Make sure that the words you choose match your item. You want to include the brand and style name. Don't say things like "adorable shirt". That doesn't tell you anything about the shirt and it will confuse the search engines.
Share the Fool out of it
As with everything, it's all about the algorithm. Since Poshmark is a social platform as well, the more you share, the better chance someone will see it.
If someone share's something of yours, turn around and share one of their items too. You can also connect the app with other platforms like Pinterest to help circulate your items.
Provide Fast Shipping
Shipping the items that sell as fast as possible will help you get your money faster and people will leave you feedback on how speedy you sent the items out.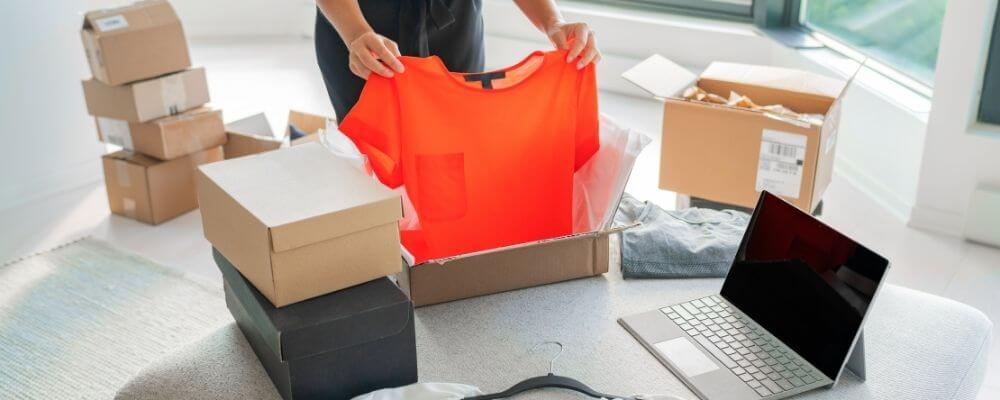 Get in on Posh Parties
If you are active on the platform, you will notice that Poshmark hosts parties throughout the day. These are real-time shopping events with themes for customers to find you.
Find out all about them in their blog post here.
Get Organized
Poshers that have been doing this a while tend to have their closets organized by categories. This makes it a better shopping experience for your customer.
You could have sections for clothing, accessories, kids items, shoes, etc.
Pretty Packaging
Poshmark loves when you package your items with tissue paper or include special notes. You can head over to Canva and use their free version to create a 3×5 card printable saying thank you and including your closet details.
Make sure you have shipping supplies on hand so that you are able to ship your items fast. I keep boxes, bags, and tissue paper ready at all times.
The USPS will send you free packing stuff right to your house. It's free and since Poshmark uses USPS Priority service anyway for their labels, you might as well. Just don't use the "flat rate" stuff or it could get returned to you and cost you money.
Markdowns and Offers
When users are searching through Poshmark, they can like your items or watch them. When they do this, you can send them special discount offers which can lead to a sale. Sometimes I will offer them a percentage off. This lets you target people who are already eyeing your items but haven't committed to buying.
Heck, sometimes I will like things I really want in hopes that the seller will send me a discount offer, lol.
You can also host a closet clear-out event and buyers can get discounted shipping if they purchase in the time frame. Poshmark will pay the shipping price difference so why not.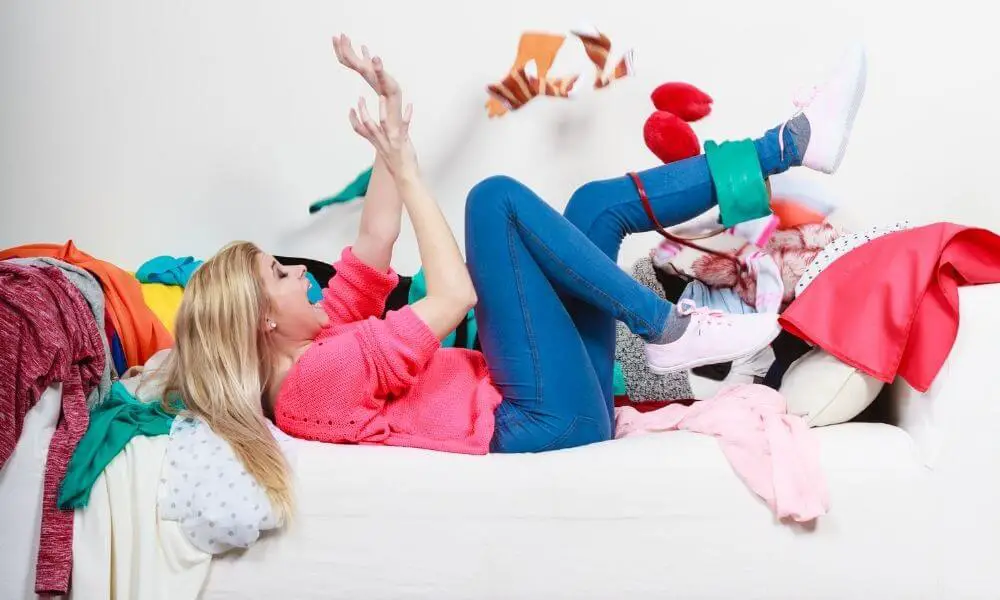 What sells best?
So many brands are popular on Poshmark. Some of those include:
Nike
Polo
Kate Spade
Lululemon
Rayban
Levi's
Lucky
Marc Jacobs
Adidas
Athleta
Columbia
Birkenstock
Patagonia
You don't have to just list popular brands. Several brands sell too like target or one of my favorites…Loft. If the item is trendy and you have a good marketing strategy, anything can sell.
How to Increase your Sales on Poshmark
Marketing correctly is the best way to get more sales. This will work if your items are quality, priced right, and in demand.
If you brand your closet, meaning all your items are the same colors, style, etc. and you are consistent in your descriptions, images, and titles you will be marketed correctly.
This allows people to trust you and know that you have good things for sale. They will know what to expect when they look around in your closet.
Making sure you share is important as well. You can share your listings and others. Using the parties strategy to put your items in certain themes and categories will get you more sales.
Always put the best items you have towards the top of your closet. This keeps people from having to look all over your page. Plus, if someone is going to reciprocate a share, they will grab something off the top of your page to share.
Bundle Discounts
Did you know that as a seller you can offer discounts for people who buy more than one thing. This is located under "My seller tools". You can offer between 5-30% off and set a minimum of 2 to 7 items.
When you do this, it will encourage buyers to shop and see if they can find multiple items they like. They can also make offers inside bundles and you can make a negotiation privately.
You can also be strategic with your discounts by offering them on certain days of the month like payday. You can also do it on Fridays or the 1st or 15th of the month.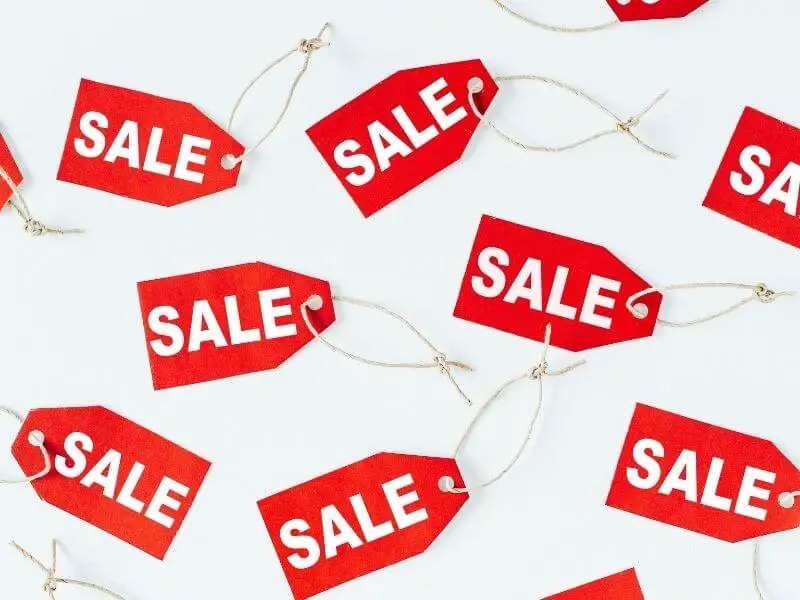 Follow People
Poshmark will allow you to follow lots and lots of people. This strategy could get people to return the favor and follow you. You can follow people will similar interests in brands or styles to what you have to offer.
There is even a browser extension called Closet Tools that will help you get more sales, followers and automatically share items on Poshmark for you.
Package with Love
Creating a repeat customer can be as simple as including a hand written note in your package or adding in something extra like a keychain or accessory.
You can use branded packaging, like the same color tissue paper or always packing things the same way, using custom stickers, etc.
People Love Deals
Remember that people love deals, so remember this when you are pricing your items. Poshmark will show you what you will make from the item when it sells while you are setting the price so use this to your advantage.
You can also use a sales strategy that stores like Khols use every day. They price things so that they can put them on sale and people think they are saving a ton of money. An example of this would be if you had a $20 shirt. You could price it at $20 or $22 and then advertise 10% off or "mark it down" every few weeks until it sells.
Marking things down make the buyer feel like they are getting the best deal. And trust me, if they are smart like I am, they will know what good deals really are on items and brands that they already know like and trust.
Before you List
Before you list anything on Poshmark, you need to be sure its clean and presentable. Go over the item and check for smells or anything that would let people think it's dirty.
You can always wash or iron things and use a magic eraser to clean shoes or Oxiclean Odor blaster to whiten or take away weird smells.
Check for damage and make sure everything works like the zippers. Do any pockets have holes, is there loose stitching? These are all things that should be addressed before listing or make sure you disclose the information in the listing.
Research the price of items to make sure you aren't too high. You can use Poshmark to check this and if you can't find anything the same or similar just google it or even check eBay.
The Nitty Gritty
Ok, let's talk fees. Poshmark is free to list but after the sale, they take $2.95 from items that are priced under $15 and they take 20% from any sale over $15 so you get to keep 80%.
They handle the shipping fees for you so you don't need to worry about that. The fee is $7.45 for shipping flat rate and you save for bundles. Sales tax is also automatically added in so that is easy too.
Prohibited items:
Anything Illegal (duh)
Fakes or Replicas
Medical Products
Products from Extinct or any threatened species
Stolen Items
Anything like an N95 mask that makes a medical claim
Repurposed Items
Native American arts/crafts that have been misrepresented
Anything that requires a prescription
People still might get away with selling things that aren't allowed but if you notice anything suspicious you can let them know, that's what the policy is in place for. Poshmark will do everything they can to keep people from being scammed which is one of the reasons why they don't release the funds until the buyer approves the purchase.
Conclusion
My biggest takeaway is to stay active on the platform. Just like with any other social platform, they want users to stay engaged. Sharing, liking, and following is probably the best advice I can give you.
I know it's the most time-consuming but it will pay off big in the long run by increasing your sales on Poshmark and isn't that the goal anyway?