This site contains affiliate links to products. We may receive a commission for purchases made through these links.
I love to make extra money, I guess you could go as far as saying I love side hustles. One of the side hustles I love and I totally do myself is make crafts to sell for profit. Anyone that has a creative bone and a strong desire to make money can do it.
It's not hard to start a side business crafting. If you are a stay at home mom or you just want to earn a little extra, crafting is a great way to make extra money. Some people have even been able to make a full time gig out of it.
Not all crafts are going to sell, you have to do some research and make sure it's something people are looking for before you invest a lot of time and effort into a craft. I'm guilty of this myself.
With all that being said, if you find and jump in on a successful craft, you will be hustling your way to lots of extra money.
Since I love it so much, I have decided to share what I have found so that you can get started crafting on the side.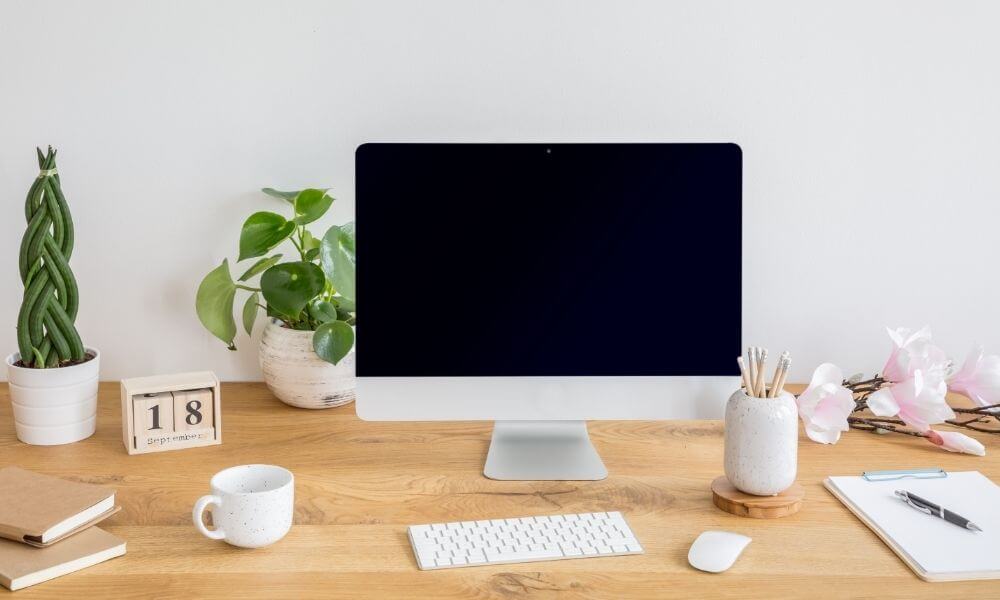 Digital Downloads
This one is the easiest, most profitable thing I sell on Etsy to date. I love digital products because they are passive income after you make them and get your listing up.
There is no better feeling when you wake up than to look at my email and see how much money I made while I was asleep.
Once you learn how to use platforms like Canva and Adobe Illustrator, you can pretty much design anything from wedding invitation printables, to chore charts, budget planner printables, SVG, and PNG designs.
When I started, I already knew how to use Canva but I wanted to learn Adobe so I took this course from Casey Snell at Pen and Posh to learn how to design SVGs. (Note: I have the paid version on Canva and use it for this blog)
It was an easy to follow, step by step course where she taught me everything I need to know to start making thousands from my designs. All you need is to invest $20 per month in Adobe Illustrator and purchase her course to get going. I very quickly made back all that I invested and I'm currently making money everyday passively.
Sewing
This is another one that I have made a ton of money with. I learned to sew when I was in my twenties and I'm sure glad I did. If you don't know how, you can check out the Sweet Red Poppy blog. She has everything you could possibly want to know including tutorials on sewing and the Cricut.
I came across her awesome blog when I was looking for a pattern to make scrub caps to sell. I used her free one and I was able to make over $1000 selling caps to dental hygienists after the pandemic started. (note: I also made lots for myself because I'm a hygienist, too.)
Once you learn the basics of sewing you can make so many things to sell.
Totebags
Makeup bags
Baby blankets
Baby bibs
Quilts
Pot holders
T-Shirt pillows
Clothing
Masks & Scrubcaps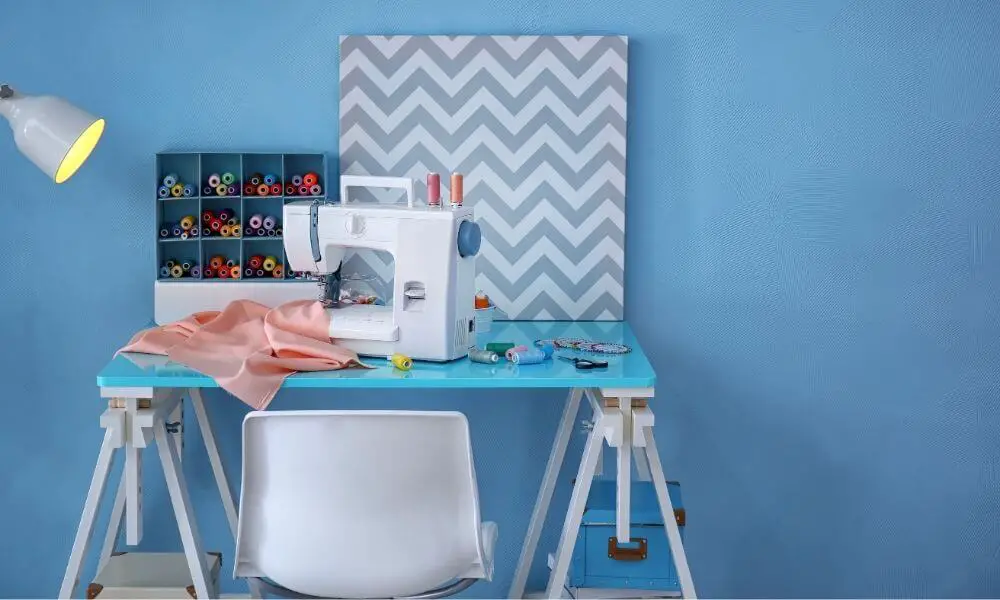 Home Decor
I love this category because there is so much you can create. You can make wall signs, vinyl wall art and decals, picture frames and DIY succulents.
The succulents are so popular right now and easy to make. You can get super creative with them too. Check out this article by Succulents and Sunshine. They have 26 projects to help inspire you. I love what they did with succulents and jewelry (you will want to use fake ones of course).
If you are thinking about trying some wall art, Crafted by the Hunts has a post with several ideas that you could use to sell in your store. I have also included a video below that shows wall decals made with a cutting machine and removable vinyl. You could sell lettering or designs that you create.
Jewelry
Jewelry can be made from just about anything. Many crafters make beaded jewelry with materials they get relatively cheap at craft stores. Here is a Pinterest inspiration board full of DIY jewelry ideas.
You can make keychains, bracelets, earrings or necklaces and get as creative as you want to. I personally think the leather and metal jewelry is cute. Here's another Pinterest board with examples.
Candles
DIY Candles are another great craft to sell. It's inexpensive and there is profit to be made. Before you get started, make sure you watch a video or two. There are several methods and it can be a little technique sensitive. Here's a post from The Spruce Crafts with step by step directions and pictures or you can head to YouTube to find videos.
When you are choosing a container for your candles, make sure it wont leak, catch fire, crack or break. Popular candle containers right now are small mason jars.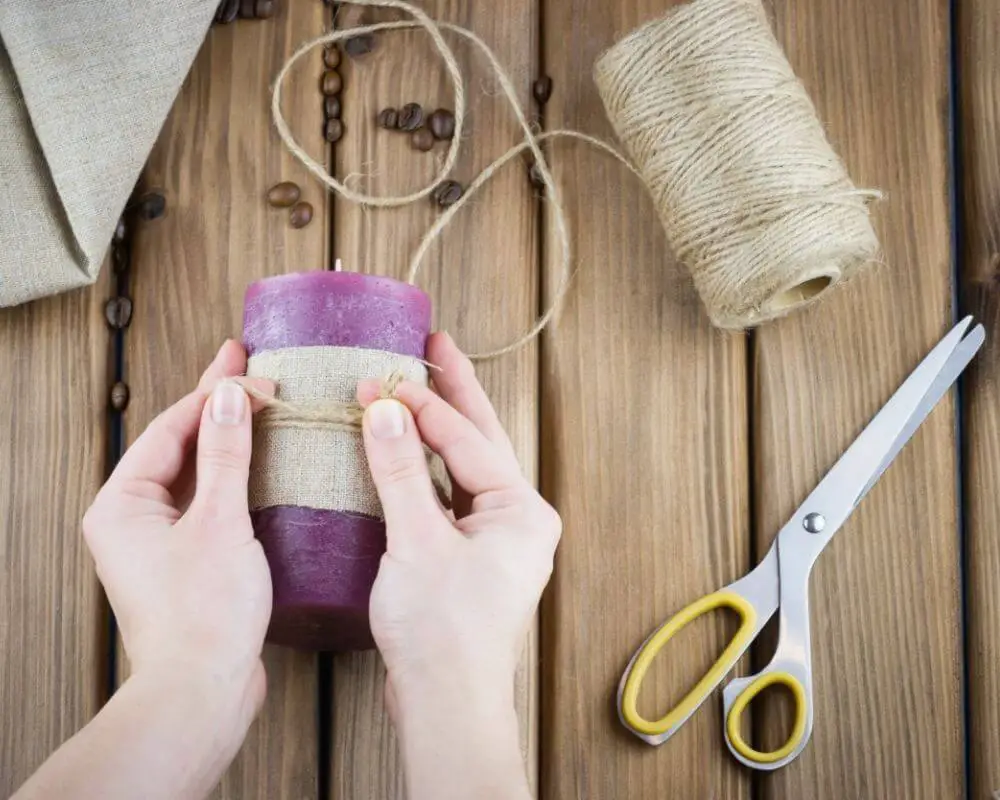 Soaps
Natural soap bars are really popular right now as people want to stay away from harsh chemicals as much as possible. You can cash in on this trend by learning to make soap.
Here is a post from Lovely Greens with 3 easy DIY soap recipes. You can also grab this book on how to make soaps from Amazon.
Photography and Art
If taking quality photos or making art is your hobby, you can make money from it. You can sell your art or your photos on Etsy.
There are so many sites to sell photos. Bringing your art/photography studio online gives you more opportunity to sell to a larger audience. It also gives you the chance to sell it over and over again.
Adobe Stock
Alamy
Shutterstock
Fotomoto
500px
Crestock
Your own Website (Shopify)
Bath Bombs
Bath bombs are easy to make and inexpensive. You can add essential oils for a luxurious smell. A Beautiful Mess has an entire article dedicated to making bath bombs the easy way and they even have a video tutorial for you.
Acrylic Keychains
Acrylic key chains are really popular on Etsy right now. I ordered some silicone molds to make a circle and a tooth with a glitter keychain to resell. The thing is…I haven't sat down to make any to sell yet, I only made one for experimenting.
If you are interested in learning how easy it is to make them check out this post from A Beautiful Mess Their article shows you how to make a glitter letter keychain that can be easily sold on Etsy. I found my silicone molds on Etsy.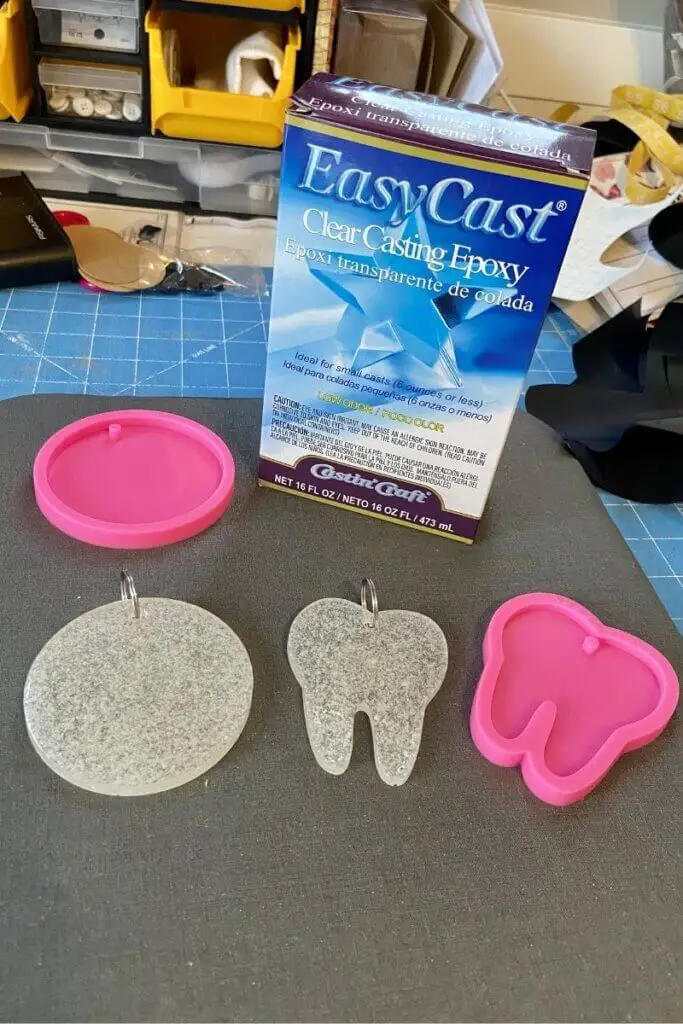 Lip Balm
Lip balms can be made tons of different ways. You can add any flavor or design to them. Heidi Kundin at Happiness is Homemade has a great 10 minute tutorial on getting started.
Custom Mugs
The easiest way I have found to make mugs to sell is with print on demand. This option is the best in my opinion because you don't have to keep inventory or be responsible for shipping. All you need to do is design and list.
My favorite site for this is Printify. If you have an Etsy store, it can be very easily integrated and your designs will transfer automatically so when customers place an order, it's automatic. It doesn't get much easier than that.
You can make designs on Canva or Adobe Illustrator and upload them directly to Printify. Then, you pick the products you want them on and it even gives you the mockups to use for your Etsy listing.
Another online dropshipping store you can use is Printful. They are also integrated directly to Etsy and several other online platforms making it easy to dropship with them.
Print on demand (dropshipping) is so easy and you literally don't have to do anything but create the design.
Coasters
The easiest way I have found to make coasters to sell is by using a vinyl cutting machine and tile. The video below from Corinne Blackstone explains step by step what to do.
You can make coasters in many different ways like this article from diys.com. People on Etsy love cute homemade designs so use this article for inspiration and get crafting.
Stickers
If you are making your own designs in Canva, you can have them made into sticks to sell on Etsy or any other website. I use MakeStickers.com. They have affordable, beautiful stickers that you can order and sell online. I have even seen people see their stickers in Facebook groups.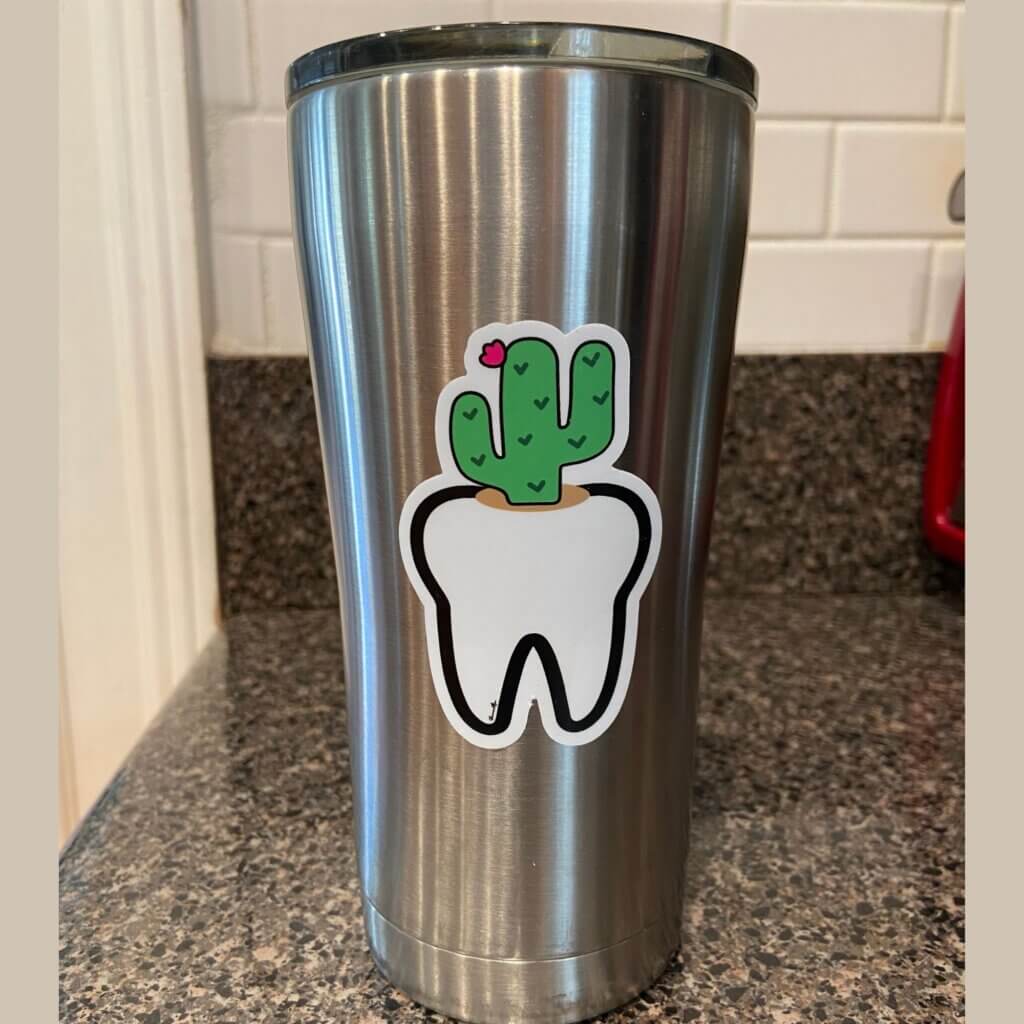 Journals and Notebooks
You can design and sell journals or notebooks to sell online. If you have a custom design or graphic, go to Printify to get started. Here's a video below explaining step by step what to do.
Platforms to Sell on
There are so many platforms you can use to start a shop. My favorite is Etsy. I love them because there are already millions of shoppers ready to buy on their platform.
Etsy charges a very small fee but they also take out and pay sales tax for you which is AMAZING! There are so many different rules in every state so for me not having to keep up is worth every penny.
You can also open a Shopify store. It's an easy process, they actually walk you through it step by step and you can even brand yourself. Its designed for all business sizes to be able to get set up and started in minutes.
Handmade by Amazon is another way to start selling online. They do charge you a monthly fee or a per unit sold cost of $.99. You have to apply to sell and it can feel a little intimidating but they do require all the products to be handmade by a company of 20 or smaller employees.
Square is a good place to get started selling, too. It's free to get started and they charge more when you get bigger or expand.
You can use iCraft to sell homemade only items. They charge $25 one time to register and $5/month after that for unlimited product listing.
Conclusion
I hope after reading this article, you have been able to find some crafts to sell for profit (from home). Homemade crafts are always sought after and in demand. People are always looking for unique gifts to give. Plus, crafting is a creative outlet for me. Now get crafting.