This site contains affiliate links to products. We may receive a commission for purchases made through these links.
Let's face it, we all love to earn extra money. This is no different if you are a teen. Teens want to earn money, too. I think that teens should have a job or make their own money so they can learn to manage it before they are out on their own. That's why I made this giant list of teen jobs.
It is our job to teach our kids about money and there is no age limitations as to when they can start. It just depends on what they are able to do at the age they are. For example, my six year old does jobs around the house for money like picking up sticks out of the yard or helping fold laundry. He loves to do it and loves to earn cash.
Disclaimer before we begin. Always ask a parent or get their guidance and help when trying to find ways to make extra cash. Be sure to watch for scams and never give out any of your information without a parent's permission. Use a separate "business" email so that no one has access to your personal one. Get a parent to install malware on your computer and devices to protect them. Make sure you pay taxes to uncle sam (use a program like Paypal, Venmo, and Cashapp to track income).
Also make sure you check out the US Department of Labor for rules on hours worked , ect.
So now that we have that covered, on to the teen jobs list.
Babysit
Teens have been babysitting since the beginning of time. My first job was babysitting two boys that lived down the street. It's an easy way to make some cash as long as you are responsible, trustworthy, and are a kid person. You can ask for $10/hour or more.
Teens can babysit for date nights or provide after school care while parents work.
You should consider being CPR trained for this because parents will be more apt to hire you if they know their children are safe, plus CPR is a great life saving skill to know.
You can also offer to play with kids so the parents can get things done around the house. I know when my kids were younger, this would have been a great service that I would have taken advantage of because I had a hard time getting things done with two babies attached to my side.
Cut Grass
If you live in a neighborhood and your parents are willing to let you use their lawn mower than you can earn extra money cutting grass. When my husband was 16 he started doing this and it has turned into a good side job for him as an adult.
Teens can charge anywhere from $25-50 per yard as long as you do a good job of course.
Clean Houses
Again, if you live in a neighborhood or your parents know people that need house cleaning done and they are trust worthy, this can be a good way for teens to make extra money. I did this for an elderly neighbor growing up. She enjoyed my company and I did cleaning chores for her that she wasn't able to do.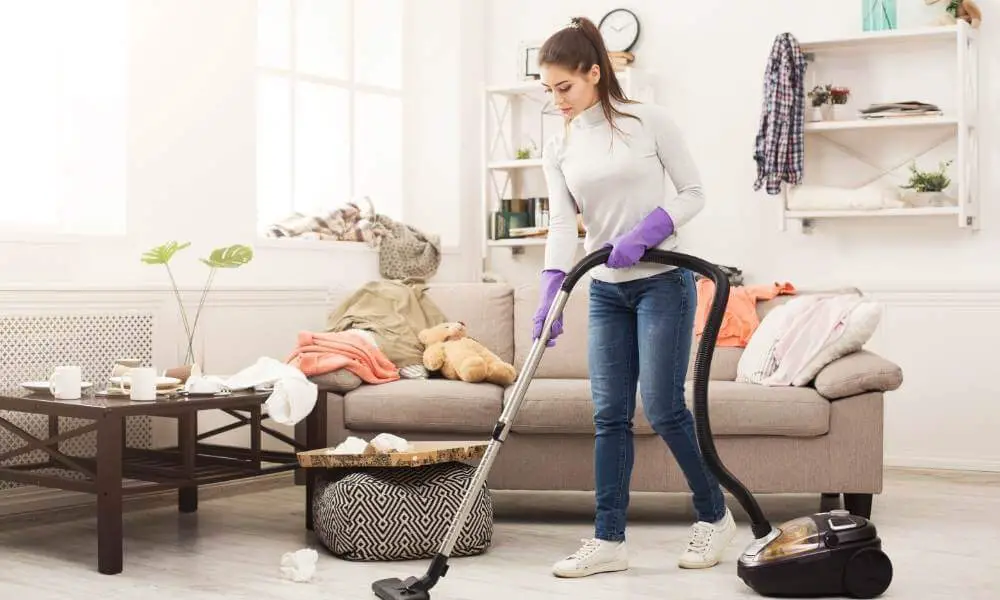 House Sit
When people go out of town, they sometimes want people to stay at their house to make sure everything is taken care of while they are gone.
You can do anything from watering the plants to looking after animals but sometimes they just want someone there. Make sure that your parents approve and the people you are sitting for are trust worthy.
Dog/Animal Sit
Same with dog sitting. If it is ok with your parents, you can look after other people's animals at your house or go to their house to check on them, let them out and feed them.
This is a great service to offer because the majority of the time when people travel, they have to leave their pets at home or pay to board them. We pay our dog sitter $25/day.
Chores
This age old money making opportunity is still available for teens to take advantage of. Ask your parents or grandparents if there are any chores you can do around the house for some extra cash.
I'm sure that your grandparents especially would love to let you do things for them and they might pay extra (you know how those grandparents are, lol)
Odd Jobs
You can do odd jobs around your neighborhood like painting, cleaning gutters (with your parents permission and you use safety precautions) and walking dogs.
People are always looking to have odd jobs done so this might be a great opportunity for extra cash.
Run Errands for Elderly
Since the pandemic, we have seen how important this job can be. There are so many elderly people that can't get out to the grocery store or go pick up prescriptions. This could be a perfect job for a teen who is able to drive.
You can check your local retirement community or senior center to see if anyone needs this kind of service.
Yardwork
Checking around your neighborhood to see if anyone needs any yard work done is a great opportunity for cash. Anything from getting up leaves to shoveling snow and pulling weeds. My teen made a couple extra hundred dollars this past summer getting up leaves and pulling weeds for someone I know.
Washing Cars
This could be a good service to offer if you pay attention to detail and like to wash cars. I used to do this as a teen (for my parents) but it was a good chore for me to earn a few bucks. My dad paid me $20 every time I would wash a car for them.
Referee
If you love sports and know the rules of the game, becoming a referee might be the job for you. Your local recreation department is probably searching for teens to be referee's for sporting events. Several of my friends did this when we were in high school to earn extra money.
Lifeguard
If there is a local pool in your area then you might want to check out being a lifeguard. You will have to be CPR certified and probably take a training course but this is a great teen job if you are a good swimmer. Just be sure you stay stocked up in sun screen.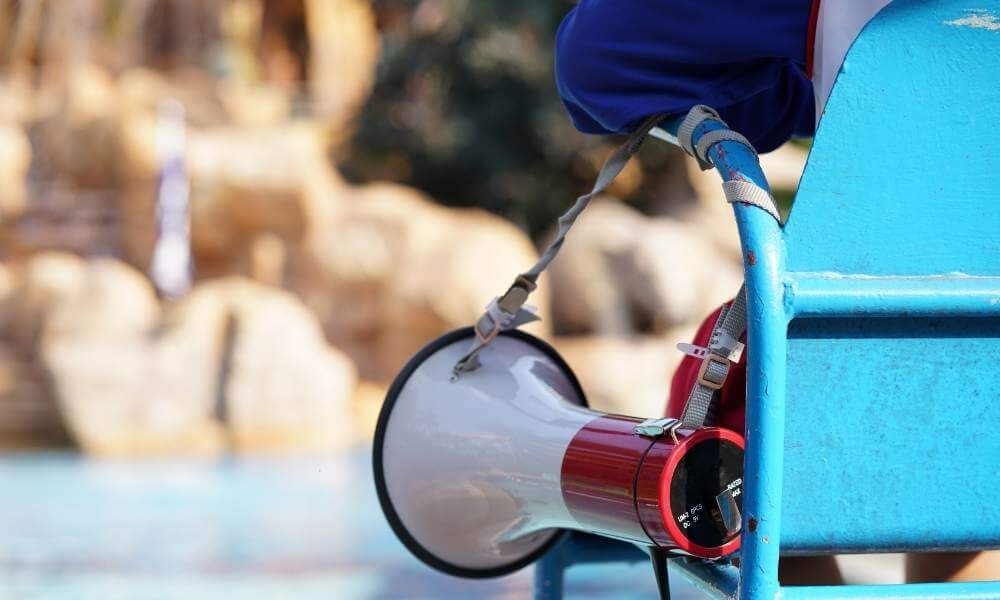 Golf Caddy
Being a golf caddy is a good job for a teen. Golfers love having someone to help them out on the course and even have somebody to talk to along the way. AND golfers tip!
Contact your local golf course to see if this is something you can do.
Tutor
You can get into tutoring online for a way to make extra money as a teen. There are several websites looking for people to do just this. You have to make sure that you meet the age requirements. The website Skimatalk and Chegg require you to be 18.
You can also ask neighborhood parents, school guidance counselors or see if there is an after school program in your local school that you can work for.
Design T-Shirts
If you are creative, this might be a good way for you to earn some passive income as a teen. You can get started with print on demand through any of the following companies: Redbubble, CafePress, Printful, Spreadshirt, and Merch by Amazon. These places allow you to upload the design and they do the printing.
Be sure that any design you create is original and doesn't violate any copyright laws that can be found here. You can search to see if something is copyrighted here.
Sell on Etsy
If you are crafty or can design, you can sell on Etsy. I make SVG designs in Adobe Illustrator and sell them in my Etsy shop. You can also make jewelry, art, or any other craft to sell. Go to their website for ideas of things you can sell.
Then you can open up a virtual shop through their website to start selling.
YouTube
Starting a YouTube channel is all the rage now. Both of my children have asked to start one already. Before you do, you need to make sure that you ask a parent and you need to be older than 13.
You can make videos to post them to your channel and when you get enough views/followers they will pay you for advertising or you can get sponsorships or affiliate marketing income for products you suggest.
Check out this article on SheKnows.com to see a list of some teen YouTubers for yourself.
Some topics for your channel include:
Gaming
Make-up tutorials
Music
Cooking how-to's
Work-out Videos
How-to's on various other topics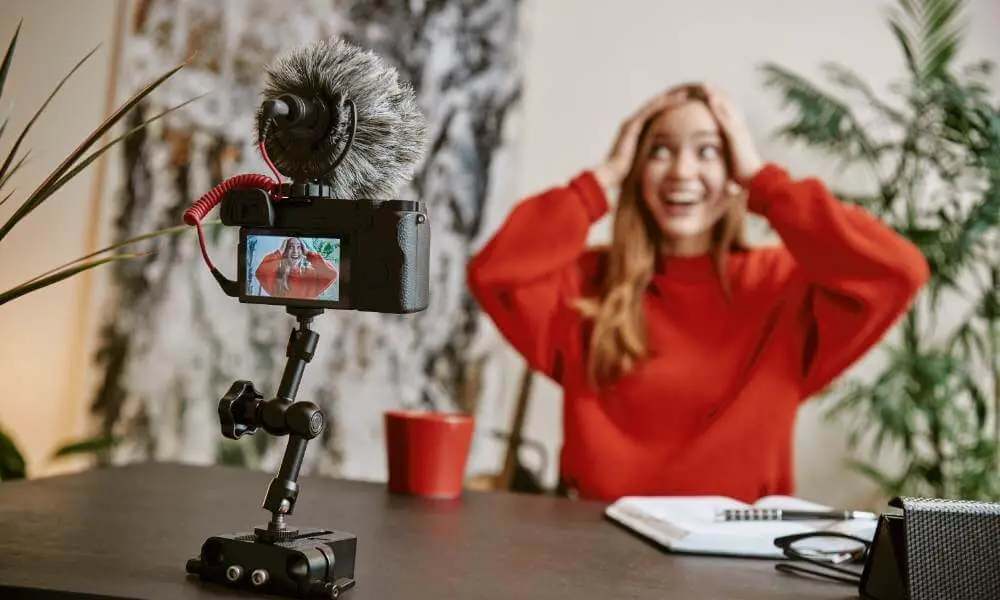 Freelance
You can get paid as a teen to do freelance work. You can proofread, write, create graphic designs, and perform web design. Websites like UpWork and Fiver are a great place to start.
Services that you can market on these websites: graphic design, writing, programming, gaming, crafts, advice or music.
Sell on Poshmark
Poshmark is a great place to sell your lightly used clothing, jewelry, and shoes. You can keep the money by transferring it to a bank or use it to buy other things. I have done a mix of both. If you use my code SSEAWR5923 you can save $10 off your first purchase when you click with this link.
Sell on Ebay
Ebay is another great place to sell your stuff. I have been on eBay since 1999. You would be surprised at what you can get rid of on there. Anything from Legos to clothes to video games. People are always searching for things they can't find anywhere else. My ten-year-old is into WWII replicas and he is always looking on eBay.
Photography
Do you like to take pictures? Did you know that you can sell your photos and make extra money?
Here is a list of places you can check out:
Adobe Stock
Shutterstock
Etsy
Fotomoto
Alamy
Getty Images
Istockphoto
500px
freedigitalphotos.net
Deposit photos
Image Vortex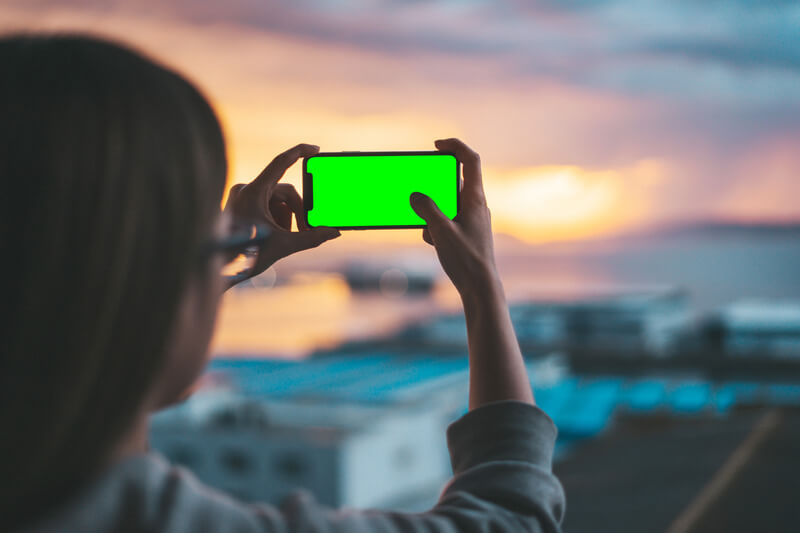 Blog
Blogging can start out as a hobby but if you get niche-specific and monetize, it can be a great place to make some extra money.
Once you get enough viewers to your blog, you can make money advertising with Ad companies.
You can also make digital products and sell them on your blog.
Take Surveys
These sites let you make money by taking surveys, watching videos and various other things. You won't make a ton of cash but anything helps and if you are sitting around with nothing to do…take a survey.
Retail Arbitrage
If you like to shop the clearance aisle at Walmart then you might stumble upon a gold mine. You can buy things from the clearance aisle and sell them on eBay for a profit. If your parents are ok with you giving this a try. You are protected because Walmart will let you return items if you can't get it sold so its kind of a low-risk opportunity.
I keep saying that I'm going to give this a try. I had a patient who started do ing this as a teen and it is now a very lucrative career for him. He does it full time!
Sell on Creative Market
Creative Market is a great place to sell your digital talents. You can open a shop and start selling graphics, photos, fonts, templates, and web themes. I personally have purchased several things from there including fonts and designs so I know that the platform is successful.
Get a Traditional Job
WHAT! A traditional job! Yes, even teenagers can work traditional jobs. My teen works at a fast food restaurant. But there are so many options available. He went out and filled out applications as well as filling out applications online.
You can be a waitress, work retail, or even do office work.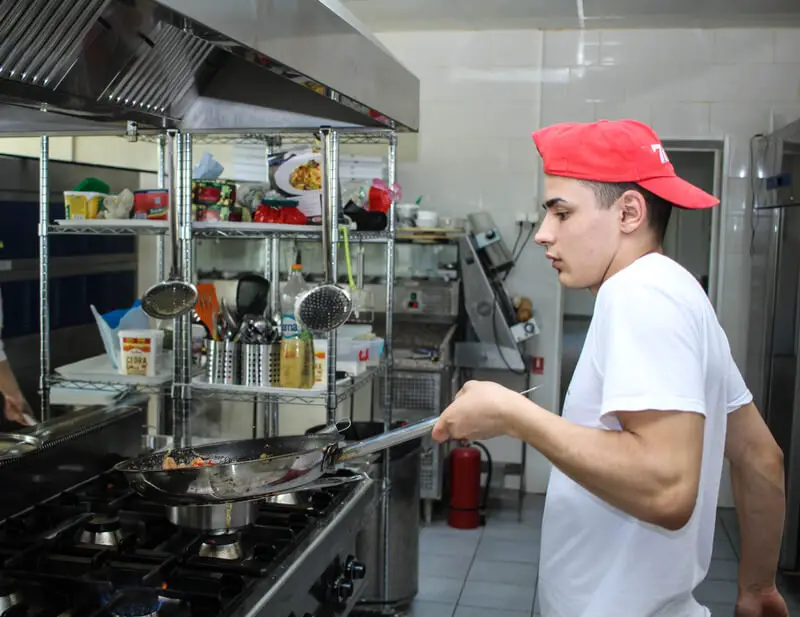 Be an Influencer
If you are active on social media, which most teens are, you can become an influencer. When you do and you get a big enough following you can make money by partnering with brands, creating products, or affiliate marketing.
I know two people who were able to do this and have been successful at it.
Start a Business
If you have an entrepreneurial spirit than you can start your own business. My husband did this with his lawn care business when he was just 16.
Rachel Zietz is an example of a young entrepreneur who created her own sportswear company called Gladiator Lacrosse at just 13.
If you have an idea, you can create a product or start a business.
Gaming
If you love to play video games you can make money doing it. You can create a YouTube channel, become a game tester or develop your own video game.
It's crazy but you can search video game tester on Indeed.com and get results back.
You can also earn rewards by playing games on Mistplay.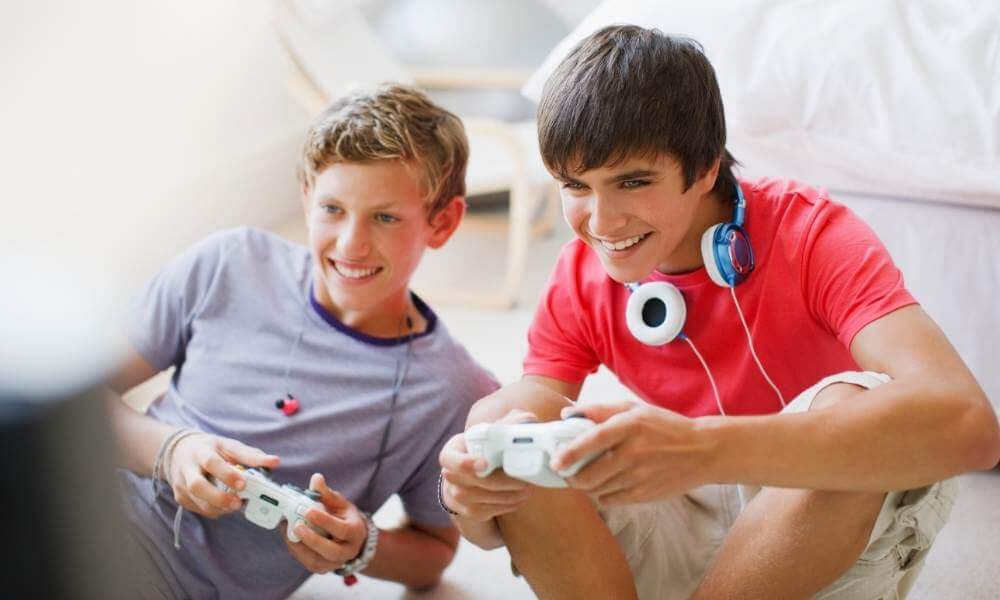 Voice.com
Voices.com offers voice actors thousands of opportunities to audition for open voice acting jobs around the world. Whether you're looking to become the voice of a cartoon or a commercial voice-over person, secure a Spanish voice over gig, or anything in between, voices.com is where to look. See the endless voice acting job possibilities here.
User Testing
Make money testing websites at home through UserBrain. Another one to look at is Intellizoom. (you have to be 18 years old for both sites)
Sites like these pay you to test products and tell them what you think. So basically, you give them a comprehensive review.
Call Center
Some call centers will hire teens to work for them. You can check out Glassdoor to see if there are any opportunities available.
You might can find some that will let you work from home if your parents will let you have a dedicated land line for this.
Virtual Assisting
You can become a virtual assistant. This is a person who gets paid to do certain tasks online. The great thing about it is, you can work from anywhere and most VA jobs let you work when you want as long as you complete the task by a certain time.
There are lots of facebook groups you can join and start looking around for opportunities. You can even go to job sites and put in virtual assistant to search for potential jobs.
One popular VA job that people are always hiring for is social media management. I know that teens these days are masters at social media so this might be a good opportunity to get your foot in the door.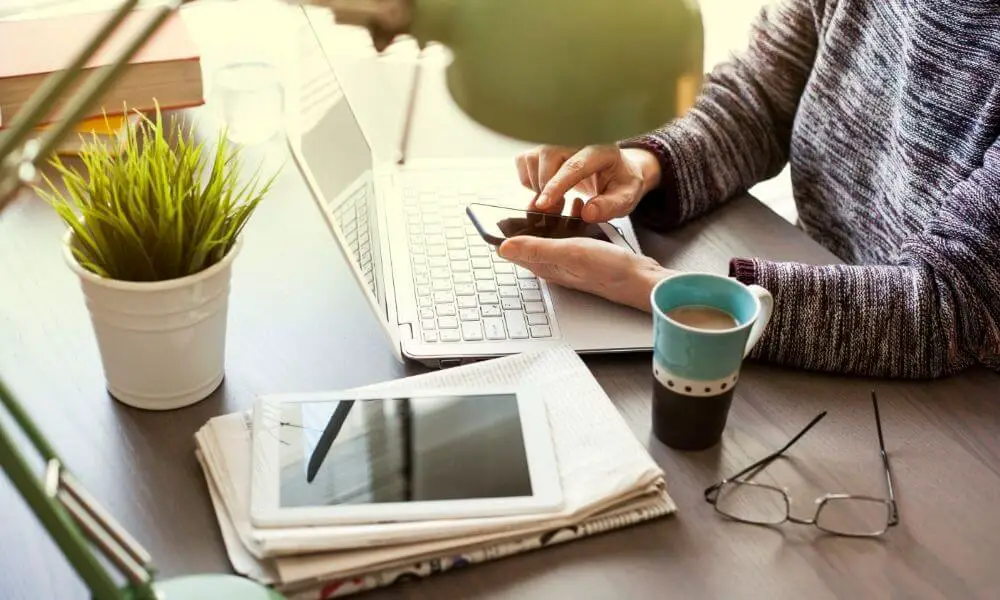 Digital Products
You can sell digital products online for extra cash. There is a free tool to help you create products called Canva.com. You can sell your printables on Etsy or Fiver to start.
You can create anything from phrases that can be printed and framed to budget worksheets to toothbrushing charts for kids. Let your creativity roll with this one because the possibilities are endless.
Start a Podcast
Podcasting is a digital recording that can be downloaded or listened to online. If you think you might want to work in the radio industry this might be a good way to get your name out there. You can talk about pretty much anything but its always good to pick a niche and stick with it.
If you want to make money at it, you might can get paid through sponsorships or affiliate marketing when your listeners buy things you recommend.
Fiver
Fiver is a website that you can freelance on. You can search for writing gigs, graphic design opportunities as well as photography, and even video or music services.
Personal Shopper
Being a personal shopper means they pay you to go shop for specific items and report back on your experience while in the store. A lot of companies do this so they can make sure their stores are doing proper customer service. You can check out Mystery Shoppers of America to see if this is something you might want to do. Market Source is another one to check out.
Music
You can get paid to give your opinion. Slice the Pie pays you to write reviews about music, clothing and lots more. The better the review you leave the more you get paid. Another site that pays you for reviews is Music Xray, it says they are currently not taking applications but will be up and running again soon so it might be worth checking back into.
I hope you were able to find something to do on this giant list of jobs for teens. I have a post about apps that make you money if you want to see more mays to make extra cash.
Go follow me on Pinterest for more money making ideas.