This site contains affiliate links to products. We may receive a commission for purchases made through these links.
Blogging is not for the faint of heart. Are people reading my posts? Am I pouring my heart and soul into this for nothing in return? Do you feel this way? You need some new blogging tips…
Are you discouraged by the results you are seeing after all of your hard work? This is totally normal. Sometimes you can spend hours and hours pumping out what you think is bomb a** content and nobody ever finds it. It's discouraging.
But the point of this is not to make you feel terrible about all of your blogging efforts, but to give you some blogging tips to help make things better.
Set Goals
If you think for one second that you can fly by the seat of your pants, let me tell you, you can't. You have to set goals and plan. If you don't then you can find yourself going around the same circle and get stuck in there.
You need direction and setting achievable goals is how you get where you want to go.
For example: If you are a beginner, you can say "I want to have 200 pageviews a month by month 6. OR if you haven't started yet and you want to you can check out this course Click Here to get it going and your goal can be "in one month have my blog started and 5 posts finished".
We all need a boost of ambition to keep us moving. My drive to keep moving is when I get a positive comment on a post or I make a sale on amazon. It reminds me that I am helping people and they do enjoy what I have to say.
Blog Design
Your blog definitely needs a good design. You can use a theme to help you out here.
Your theme MUST make sure that it is responsive and simple. Google favors page speed. If you have a bunch of fluff like pictures that load slow, this will negatively affect your page speed.
Plus, readers like posts and pages that are easy to read, easy to follow and aren't visually distracting.
Also, did you know that the majority of your readers are looking at your blog on a mobile device? This means you have to make sure your page is mobile-friendly.
You can check it HERE. This tool from Google will help you determine if it's mobile-friendly and show you any page loading issues that you might have.
High-Quality Posts
This may be the best blogging tip there is! We have all heard the saying "content is king" and well…it is. You have to make sure you have good quality content for your readers.
It is super important to try and have the best content available for your topic or niche.
Not only will this keep people coming back but Google will reward you as well!
Keywords
Making sure you have keywords in your posts is super important. I use Neil Patel's Keyword Finder. You can also check his keyword finder to see if you rank for any keywords.
Keywords is what the search engines use to lead people to your articles. So, you have to make sure they are relevant to what you are talking about and that they aren't a high competition keyword.
Long-tail keywords are the best. Read this Article from Yoast about long-tail keywords.
Headers/ Good Titles
This makes your posts easier to read and also helps you rank in search. You can use keywords in your headings also.
Headings separate the text and help people navigate your page. I try to break my post up with a heading every paragraph or two.
Of all the blogging tips, this is a good one because when you take your great content and make it easier to read people will come back for more!
Call to Action
You need a call to action in your post. It doesn't matter if you are telling them to check out another post you have or asking them to follow you on social media, call to actions keep people engaged.
You definitely want to keep people on your website because this helps with the bounce rating.
You want them to clink with in your page.
I like to make my links open up in a different page so that the reader can easily come back to my page and if they want to keep the post I referenced open they can check it out after they are finished with my page.
Social Share Buttons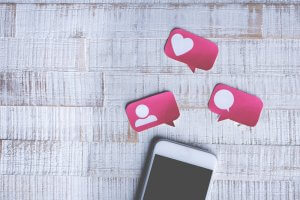 Adding social share buttons are important for getting your content shared. I use social warfare for this. It is a plugin that can be found if you use word press like I do.
You can also add a Pin it button. See this post called Pinterest Pin it Button for easy step by step directions. This will help people share your stuff on Pinterest.
They will also be able to share to Twitter, Facebook, and other social media sites.
The more shares you get, the better your traffic will be.
Promote
It is super important to promote a business so why would you not promote your blog?
My favorite place to promote is on Pinterest. Pinterest is a search engine…and it brings in 2 billion searches every month. Thats a lot!! Its not as much as google but its a little faster to get traffic.
I make pin-able images on canva and Its super easy. They have lots of free images and fonts to use. They even have all the correct sizes all ready to go.
After I get them looking awesome I post them to my Pinterest using the Tailwind scheduler. This allows me to plan them during times when my audience is looking. It also gives me access to tailwind tribes which lets you get your posts shared by others in the tribe while sharing theirs. 
You can also create a Facebook Group or page, an Instagram page or any other social media sites.
If you are looking to get a Google boost see my post called The Best SEO Tips for 2020. It will help with what Google requires for a bump.
Don't Give Up
Yes, blogging is hard. You have to focus on the big picture! Think about the long term goals you have set for yourself. If you are writing about something you are passionate about then it should be easy to keep pushing.
I set small short term goals for myself that way its easy to reach and I can keep a positive attitude!
If you enjoyed my awesome blogging tips then head over to Pinterest and give me a follow!