This site contains affiliate links to products. We may receive a commission for purchases made through these links.
When you think about being able to save half of your paycheck, it sounds very motivating to live on less. But it can be a very difficult thing if you aren't mentally prepared for what you are about to do. Living on half of your income isn't for the faint of heart.
Just imagine what you could do with the other half of your paycheck. You could pay off debt or boost up your savings. You could even use the money to invest or put it back for retirement.
What to do First
First, you need to take a month to access your spending habits. If you are really ready to commit to living on half of your paycheck, then you are going to need to make sure that you can cut some expenses or earn some extra money in order to make it happen.
Lets say that you bring in $65,000 a year. Then you are going to need to make it work with $32,500. If you divide that by 12 months, it will give you $2708 per month but you were living on $5416. That is a big difference.
You are going to look at all the expenses that you tracked and see what will fit into your new budget.
Create an Emergency Fund
Before venturing into any kind of budgeting change you should create an emergency fund. If you already have $1000 in savings, start with that. Designate this for emergencies only. This way you are protected from the unknown during your journey.
If you don't have an emergency fund or any money in savings, this should be the first thing you do.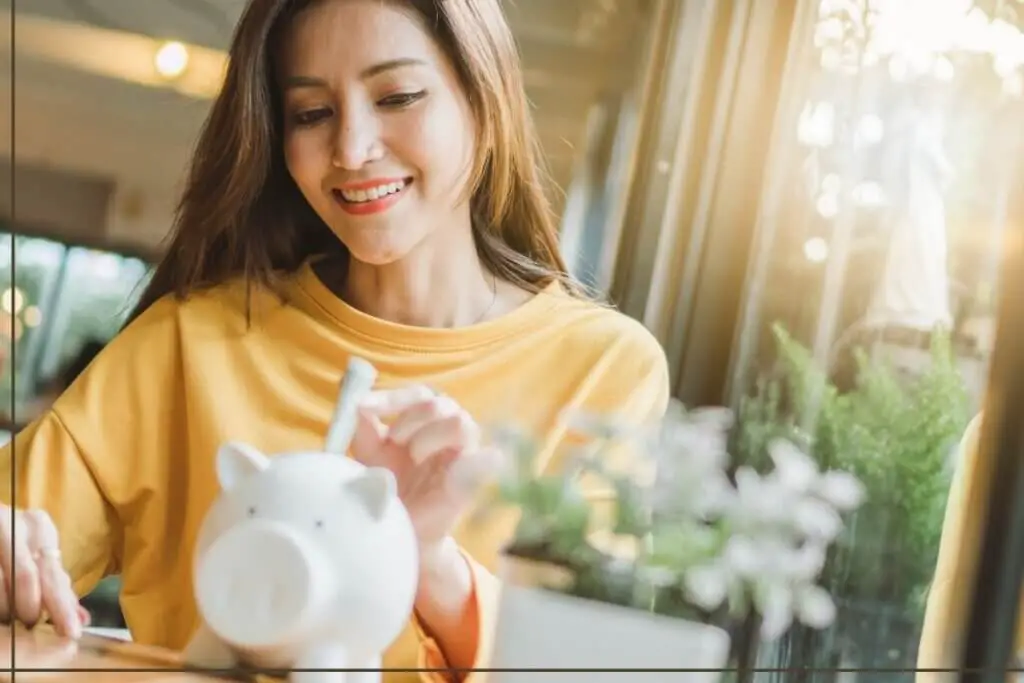 Debt Snowball
If you have debt that you need or want to pay off, you can designate the half of your check to it before you start saving. When doing the debt snowball, you will start with the highest interest rate debt first and pay the minimum on the rest. Take every dollar you have after paying the minimums and put it towards the high interest debt.
You should focus on one at a time until you work your way through all of them and they are paid off (YAY!). If you are looking for other ways to save, see this post on saving money.
Automate your Savings
If you really want to be bold, you could go ahead and automate your savings. This means that you are going to take half of your check and put it away before you pay any bills. This approach can make you take it serious because it leaves you no choice but to stick with your numbers.
Get a Side Hustle
If you find it difficult to make the expenses fit into the money you have left, you may need to increase what is brought in. You could ask for a raise or get a higher paying job but you might have to get a side hustle.
Every single cent helps. I have a few side hustles. One is this blog, one is being a Pinterest Manager/ writing blog posts, and the other is selling SVG designs on Etsy.
There are other ways to make extra money. You could take surveys or become a VA. There are plenty of ideas in this post.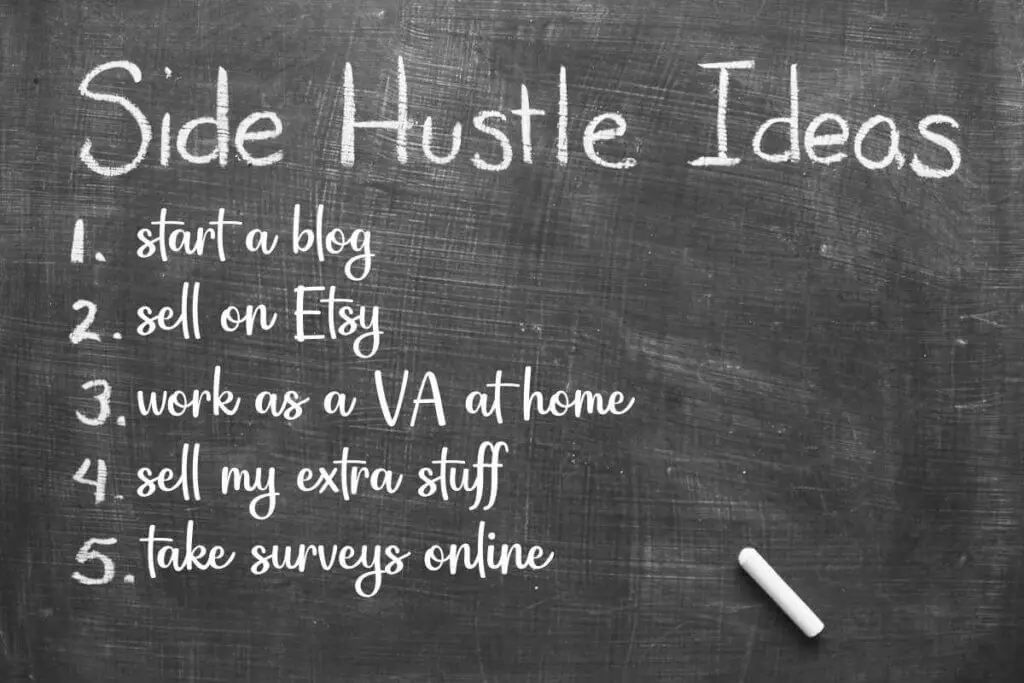 Cut Housing Costs
If you spend too much on housing you can get a roommate. If you can split the rent and the utilities with someone else that will be more money that you can save or put towards something else.
If you are able to downsize, that is an option as well. Downsizing can cut the total expenses by up to half.
You can find ways to save on utilities. Cutting down your bills can help you offset spending if you need to cut from anywhere. You would be surprised how much you can save my doing this.
If you travel or don't mind renting a room, you can use Air BnB to earn some extra towards housing expenses.
Cut Car Expenses
You can do everything from getting a cheaper car to lowering your insurance rates to help you save money on care expenses. Another good way to save money is by finding people to car pool with or using public transportation.
Stay in or Cook at Home
Instead of going out with friends, invite them over to your house and cook in. This can keep you entertained while also saving you lots of money. Our favorite thing to do in the fall is have a tailgate at home.
This lets us hang out with friends without having to buy football tickets or $10 drinks at the game. There also isn't a line for the bathroom, lol. If you decide to tailgate at home you can see these recipes I put together on my first blog (no judging, lol).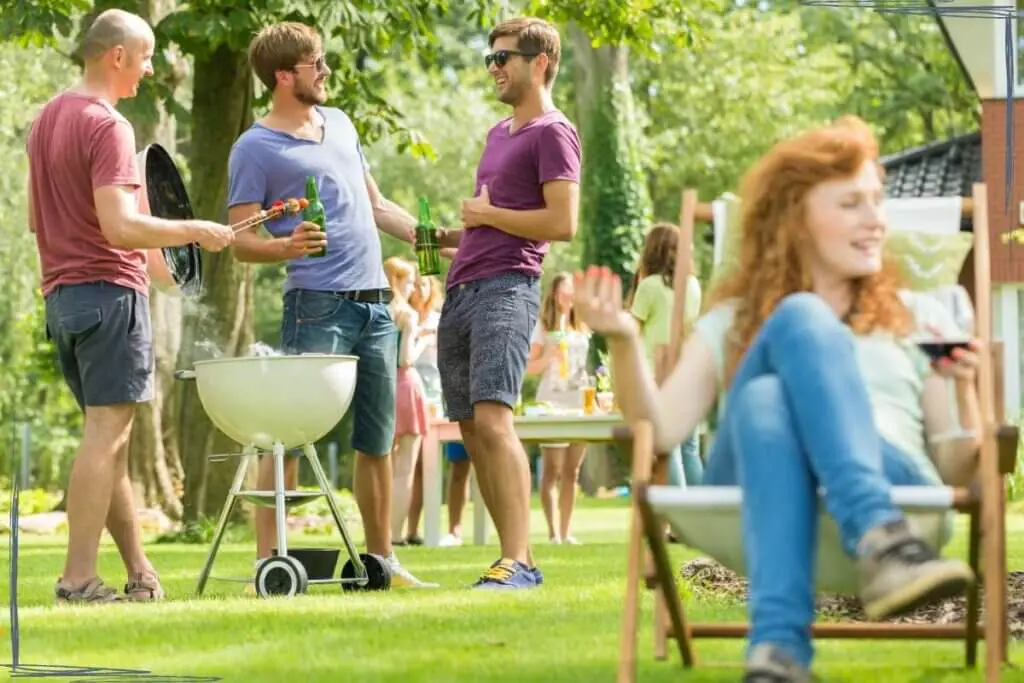 Buy second hand
I love to thrift shop. It gives me a thrill to find deals. This is a good way to cut your spending but ultimately if you want to be successful at living on half your income, you will need to learn to live without.
If you set your goal and stick to it, it can be very rewarding when you see the money start to pile up or you are able to invest in things you have only dreamed of before.
Go follow me on Pinterest for more frugal tips and money saving ideas.
If you have managed to live on half your income, tell me about it in the comments below. I would love to hear all about it.