This site contains affiliate links to products. We may receive a commission for purchases made through these links.
Are you a mom, looking for the mother of all budgets? Single moms, married moms, divorced moms, or struggling moms. Any kind of mom can learn to budget.
Raising little ankle grabbers isn't cheap either. Kids cost so much these days and they keep you so busy that it's hard to keep up with all of our responsibilities.
Why not make your mom budget easy.
Every budgeter needs to start somewhere. The best way is with an easy simple budget. As a mom, you know we all like to keep things simple but effective.
Make your Budget Easy
If you don't already have a budget, you can start one right now. Budgets don't have to be hard or scary.
In fact, all you really need to do is take out one of your previous bank statements and start investigating your expenses. When I started mine, I went through a couple of months to see different things I was spending my money on. Some of these vary from month to month.
When I started mine, I used a piece of notebook paper and a pen. I have included a very easy printable example that can be used to get you started.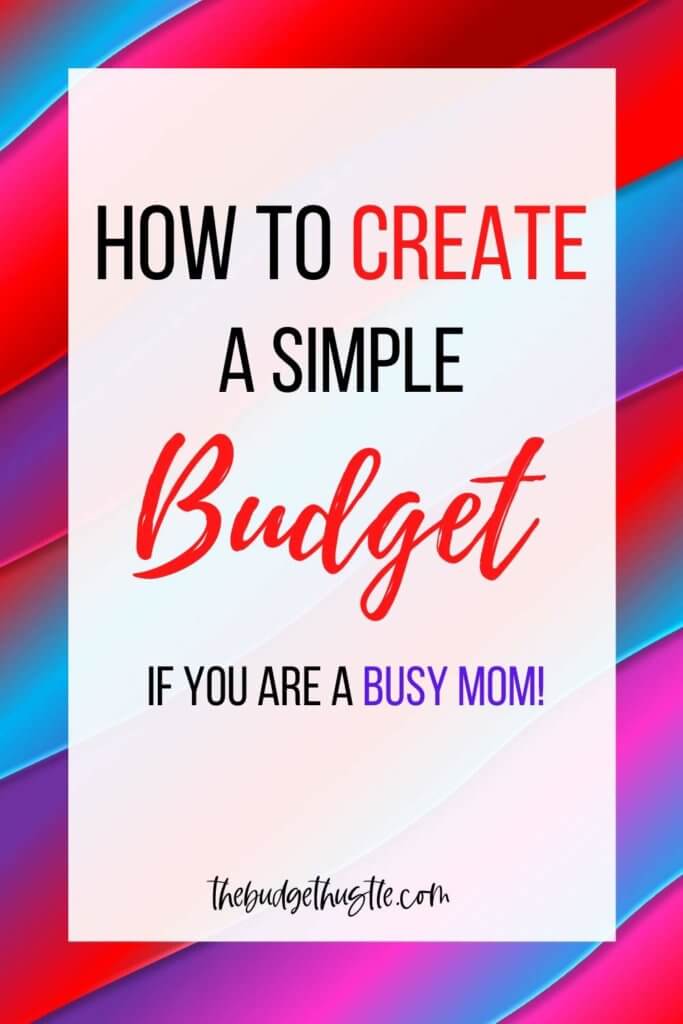 Write down your income
Write down your total monthly income. If you are like me and it's not the same from month to month, take the amount on your w-2 or tax return and divide it by 12. It's easier to stick with the lower amount to budget and anything over can always be put into savings or extra towards a bill.
Evaluate spending
Next, you can write down all of your expenses and categorize them. I did this by date. It's easier for me to organize since I get paid every 2 weeks by due dates of things. Since my house payment is due on the 1st, obviously that one is on the top of my list. Examples of these are:
Mortgage or Rent
Utilities
Insurance
Car Payment
Phone
Internet
Retirement
Once you have your recurring bills written down, go back through the things you spend and make categories for these. Examples would be things like:
Groceries
Gas
Kids lunch money
Clothes
Fun money
Eating Out
Savings
Giving
Household Items
You can make a category for anything. This budget is for you so make it your own.
Add up what you spend in these categories (including the bills) and set an "allowed amount" for the category. You can use the free printable below to get you started.
Zero-based budget method
In order to have a zero-based budget, you must add all of your expenses and subtract them from the income to make it equal zero. This method means that every single dollar is accounted for.
On the worksheet, there are two columns. One is for the budgeted amount and the other is for the actual amount spent. This is so you can compare what was budgeted to what you actually used and make adjustments accordingly. The total at the bottom is what is actually spent.
Compare income to expenses
If you can't get your budget to equal zero, you may need to evaluate your expenses. This is your chance to find places to cut things or make lifestyle changes.
Sometimes it is necessary to make tweaks and do without things in order to get to zero.
Plan Your Meals
An easy place for us to cut is with groceries (believe it or not). I used to grocery shop blindly (meaning no list or meal plan). This made me buy things we didn't need and there was so much wasteful spending in this category.
I made a plan to modify my grocery budget. This included me sitting down to meal plan. Meal planning was a total game-changer for us. I made my grocery list based on the ingredients and when I shopped I didn't deviate from my list.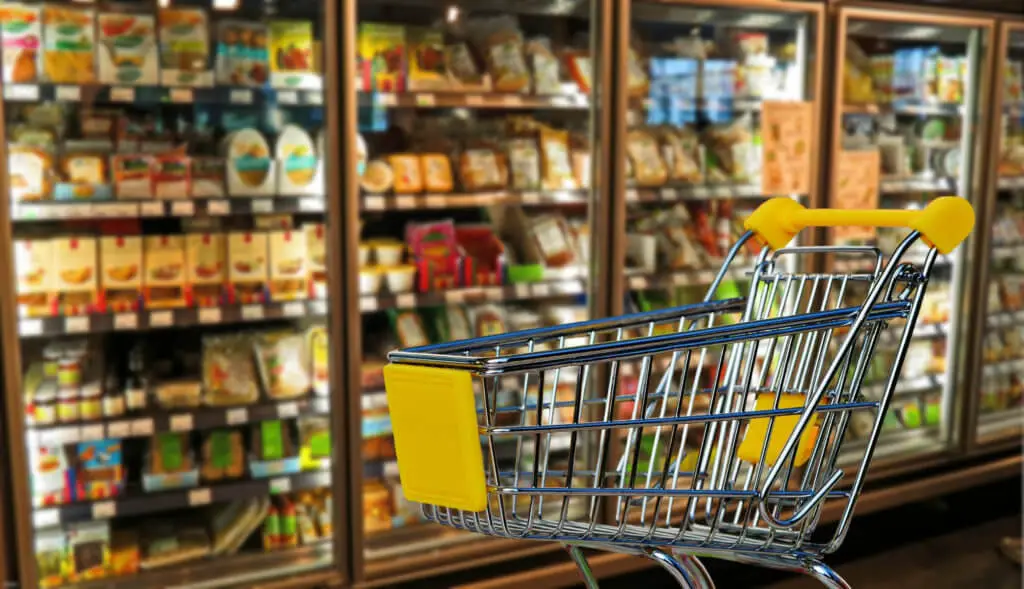 Another tip that has really helped my house is the magnetic note pad on the fridge. When we run out of something, the kids or my husband and I write these things down. When I am making my list, I can add the items we need like certain spices or condiments we run out of.
You have to keep certain staples in stock, these are different from one family to the next.
I also shop at stores like Aldi to help us save money. I use the Kroger app and I clip digital coupons, I also get my staples from Sams Club.
Save Save Save
The best category you can have in any mom budget is savings. The reason for this is, kids have so many unexpected expenses that are often not budgeted in. Having money set aside in savings is a great way to keep from using credit cards unnecessarily.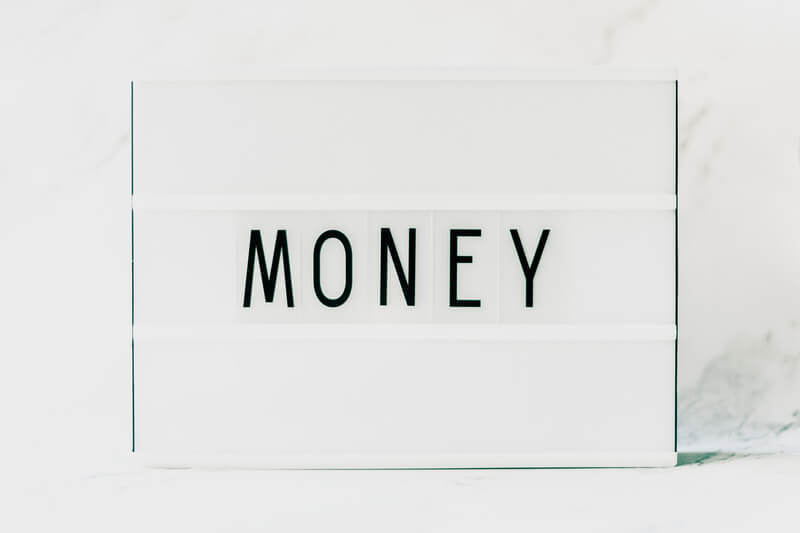 It's also a great thing to start if you have never saved before. You can start at anytime. If you have a savings category, you can make sure that a certain amount gets put in each month.
As moms, it's our job to teach our kids about money. What better way to teach them than to lead by example. Make it a priority to talk about wisely spending money and saving money.
Final thoughts
Don't overthink this whole budgeting thing. It really isn't that hard to do once you separate your income from your expenses.
You need to let yourself be flexible. There will be things that you don't expect to mess up your progress but instead of quitting, use whatever comes as a learning experience for the next month.
You will make mistakes and that's ok too. I've made enough mistakes in my life for all of us, but they have made me the person I am today so I wouldn't change it.
Be realistic in your efforts, go follow me on Pinterest and email me with any questions at thebudgethustle(at)gmail(dot)com , I will do my very best to get you an answer to the best of my mom brain ability, lol.